Are you thinking about introducing language learning in your company or have already introduced language courses in your company? Are you unsure how to establish new habits among your employees to ensure they make the most of it? We explore the ways you can create a long-lasting and sustainable language learning culture. 
Table of Contents
Why Is a Language Learning Culture Important?
Language learning in the workplace is about more than writing an occasional email in a different language. It's a way for individuals to develop professionally, gain confidence, improve customer relations, and expand client portfolios overseas.
When you first introduce Babbel to your employees, it's important they understand exactly how beneficial language learning will be to their professional lives. That's why cultivating a language learning culture from the beginning is integral to ensure long-lasting, impactful habits that will see your employees taking full advantage of their new corporate benefit. With your support and our guidance, your team will soon be chatting confidently in a new language, and when an international business opportunity comes up, you'll have the resources to tackle it.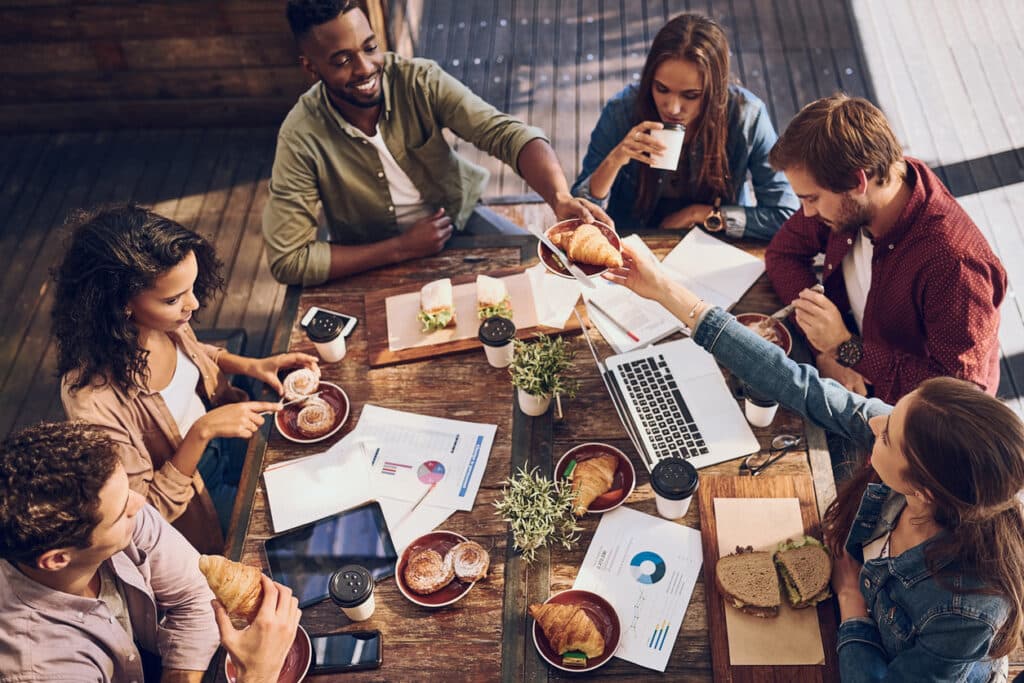 The Best Tool for Language Learning
The effectiveness of the Babbel app for personal language learning has already been proven by numerous studies. Also, a research team at the University of Massachusetts in Boston has taken a closer look at our language learning app in a professional setting. Over a ten-week period, they investigated how our language learning app impacted the professional development of employees at Sodexo, one of the world's largest food service companies. The Sodexo branches in the United States that took part in the study had experienced a language barrier between Spanish and English speaking employees as well as difficulties in communicating with customers.
The study also looked at the ways in which Sodexo's managers were able to identify the areas where new learners might struggle. In doing so, they were able to address them head-on and cultivate a successful language learning culture that meant the individuals and the company reaped the benefits of Babbel's offering.
The Four Steps to Forming Language Learning Habits
Creating a language learning culture isn't as complex as it sounds — it's simply a question of consistency, creativity, and alignment. Here are four easy-to-follow steps learning managers can use to identify and address any learning challenges:
Step 1: Create a framework and define roles
Learn how to use processes to create convenient practice times and build an infrastructure that supports and nurtures learning.
Step 2: Set goals and promote learning together
This section covers how to successfully introduce Babbel to your team, as well as identify behavioral and learning goals to keep your employees motivated.
Step 3: Make learning progress tangible
This chapter identifies how to keep learners engaged in the long term, including tips and tricks on applying their new language skills to their professional role.
Step 4: Making learning a habit
Arguably the most crucial step, we look at how management can lead by example to cultivate a language learning culture that both supports and encourages the development of your team.
Creating a Language Learning Culture
With the proper resources and guidance, you'll learn how to introduce Babbel to your company, creating ideal learning conditions and keeping motivation at a consistent level long-term. These learning routines and habits encourage the personal development of your employees and expand the horizons of your entire enterprise.
How do you create a sustainable language learning culture?
In our eBook "4 Steps to a Sustainable Language Learning Culture," we use a company success story to illustrate how easily you can implement online language courses into everyday work. Download it now for free!