In this post, we explain what the war for talent means and what's driving it. We also share five expert strategies to help you successfully navigate the competitive hiring landscape.
You've probably heard about the war for talent — a term used to describe the ever-growing challenge of hiring skilled candidates. In the so-called talent war, employers must do their best to attract and retain employees, or risk losing out to more competitive, desirable companies.
Keep reading to learn what the war for talent means, what's driving it, and what you can do to remain competitive.
We'll cover:
What is the war for talent? A definition
What's driving the war for talent in 2023?
How to win the war for talent: 5 expert strategies
First things first: What exactly does 'the war for talent' mean? Let's find out in the next section.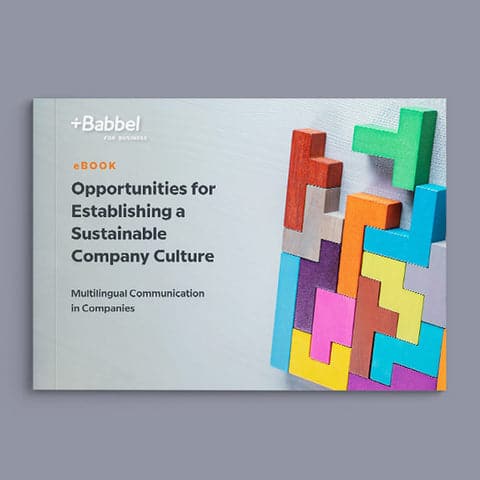 How do you create a sustainable company culture?

In our free eBook "Opportunities for Establishing a Sustainable Company Culture" we will show you helpful tips for communicating without misunderstandings.

What is the war for talent? A definition
The war for talent describes the increasingly competitive landscape in which employers are competing to attract, hire, and retain the best job candidates.
The term was coined by Steven Hankin (McKinsey & Company) in 1997, pertaining to the growing number of baby boomers (those born between 1946 and 1964) leaving the workforce and the subsequent shortage of skilled workers available to replace them.
Now, more than two decades later, the war for talent is once again presenting a challenge for employers. 
What's driving the war for talent in 2023?
There are several factors currently shaping the world of work. In combination, these factors are creating a fiercely competitive hiring landscape across many industries.
Here's what's driving the war for talent in 2023.
Employee expectations and priorities have changed
In the wake of the Covid-19 pandemic, many of us reevaluated both our personal and professional priorities.
Numerous studies have shown a post-pandemic shift in employee expectations, with today's workers favoring jobs which offer
remote and/or flexible work,
opportunities for career growth,
mental health and well-being support, and
With this widespread shift in values, the definition of an attractive employer has changed. And, as trends like The Great Resignation and quiet quitting continue to take hold, employers are having to work harder than ever to attract and keep top talent.
In short: Employees are no longer putting up with employers and/or jobs which make them unhappy, so competition to hire and retain skilled workers is fierce.
Demographics are shifting
Another key factor in the war for talent is shifting demographics — and more specifically, aging populations and declining birth rates.
In many parts of the world, the number of people considered to be of working age (between 15 and 65) is decreasing. This is due to aging populations, a global decline in birth rates, and reduced immigration.
The World Bank estimates that in the US, UK, France, and Canada, the working-age population will decline by more than 3% between 2026 and 2036. At the same time, the UN projects a global birth rate of 2.1 births per woman by 2050, compared to 2.3 births per woman in 2021 and 5 births per woman in 1950.
In short: The working population is gradually shrinking, leaving a noticeable labor shortage. With fewer workers available to meet hiring needs, the hiring landscape is growing increasingly competitive.
Skills gaps are widening
Not only do employers have a shrinking talent pool to contend with — they're also facing ever-widening skills gaps among that talent pool.
In their 2022 Future of Work survey, Monster reports that the number of employers struggling to fill open roles because of a skills gap has increased by 4% compared to 2021. They found that IT and strategic planning pose the biggest challenge in terms of hard skills, while communication and teamwork are the most difficult soft skills to hire for.
PwC predicts that the talent shortage and skills gap in the US will amount to a total loss of $8.5 trillion by 2030, signaling that the skills gap is growing and will continue to do so for the foreseeable future.
This is due, in part, to advancing technology and automation which requires new skills that many workers aren't yet trained for. It's also down to the growing importance of soft skills as people adapt to new ways of working following the pandemic.
In short: The modern world of work is changing at a rapid pace, leaving a skills gap which is difficult to fill in the short-term.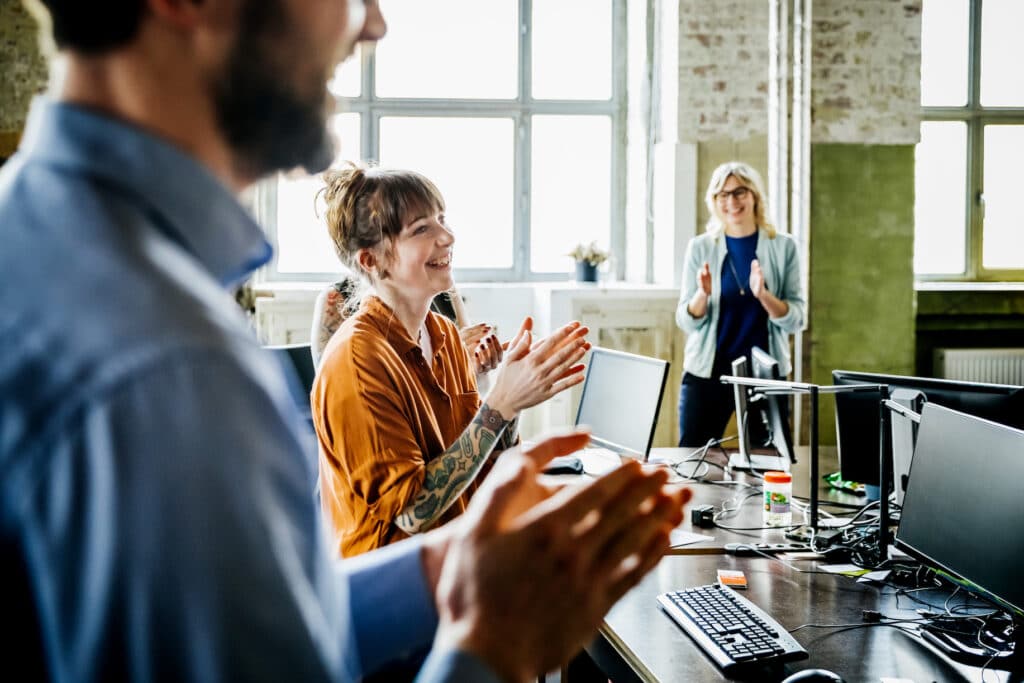 How to win the war for talent: 5 expert strategies
In a climate where hiring and retaining skilled candidates is especially challenging, employers must ensure that they're offering a desirable place to work.
Here's how you can become a more attractive, competitive employer and come out on top in the war for talent.
1. Provide a first-class hiring and onboarding experience
If you want to attract top talent, you need to provide a seamless hiring and onboarding experience.
This begins with the job ads you post. When reading through job descriptions, applicants are already forming an impression of your company — so pay attention to the kind of language you're using and how you're selling the role.
A study into job ad language found that job ads which used supportive language received three times as many applicants — and higher quality applicants — than ads which used demanding language. Instead of simply listing the skills an employee must bring to the role, craft your job ads as a mutually beneficial exchange, setting out not only what you expect from the candidate, but also what the candidate can expect from you.
The same goes for interviewing, making an offer, and onboarding new hires. Each step in the process should be treated as an opportunity to make a good impression. Ensure that communication is clear and timely, that interviews are fair and inclusive (this includes creating more diverse interview panels and having a set of standardized, unbiased interview questions), and that each new hire gets all the support they need as they join the company.
As much as you want applicants to impress you, you should also be trying to impress them. Make sure this shines through in the entire recruiting process.
2. Hire for transferable skills
As the skills gap widens, it's getting harder for employers to find applicants who exactly fit the bill for each role. But this doesn't mean that there's nobody out there who could do the job well.
Part of your strategy to win the war for talent should involve redefining what 'talent' means. As you hire for certain roles, avoid fixating on a set list of specific skills and experience. Identify what other skills (especially soft and transferable skills) could equip someone to succeed in the role and widen your search accordingly.
Not only will this give you a broader, more diverse talent pool to hire from — it will also help you to bring valuable soft skills into your organization. Studies have shown that improving soft skills in the workplace can
boost revenue by up to $90,000,
increase productivity by up to 12%, and
help to improve employee retention.
3. Make sure your benefits package is competitive
One factor driving the war for talent is the evolution of employee values and expectations. If you want to stay competitive, it's essential to make sure that you're meeting these expectations and offering a competitive benefits package.
Research shows that the most desirable employee benefits are centered around
flexible and remote work,
employee assistance programs (EAPs) and
opportunities to learn and grow.
Among the least popular benefits are free office coffee, medical cash plans, and performance-related bonuses.
Today's employees are looking for more than monetary compensation. Employers who offer benefits which align with the modern worker's needs will consistently have the edge over those who don't.
Because of this, review your benefits package and see how it measures up against the latest research on what workers want. This will prove critical in not only winning top talent, but also keeping them.
📢  Have you heard?
Other popular employee benefits are workations, jobbaticals and sabbaticals. In episode 13 of our podcast, we discover how these benefits make employees feel empowered and inspired. Listen here:


4. Empower your employees to reach their full potential
Winning the war for talent is not just about attracting and hiring good candidates. It's also about engaging your existing employees and helping them reach their full potential.
The benefits of investing in employee learning and development are manifold. Firstly, it's a great driver of retention — 94% of employees are more likely to stay with employers who invest in their career progression. In turn, boosting retention can be an effective way to ease the pressure on hiring.
Secondly, investing in your employees' learning and growth will enable you to build stronger capabilities in-house. In light of the growing skills gap, this is the smartest way to foster internal mobility and fill hard-to-hire-for roles.
5. Continuously invest in your company culture
Another fundamental factor in the war for talent is company culture. If your company culture is poor (or even toxic), most candidates will pick up on this during the hiring process. And of course, it will greatly impact the happiness of people already working there.
So what makes for a good company culture? According to research conducted by MIT Sloan Management Review, the biggest marker of a positive company culture is respect. This is defined as an environment where 'employees are treated with consideration, courtesy, and dignity, and their perspectives are taken seriously.'
Supportive leaders, and leaders whose actions match up to company values, also play a significant role. Toxic managers and unethical behavior, on the other hand, were identified as key contributors to a negative company culture.
The foundation of a healthy, positive company culture ultimately lies in psychological safety — which, by the way, has also been proven to drive high-performing teams.
So if you want to create an appealing company culture which both attracts and retains top talent, start by taking steps to foster psychological safety at work.
Winning the war for talent: the takeaway
Winning the war for talent is about becoming a desirable employer, taking steps to address in-house skills gaps, and helping your employees — both new and existing — to reach their full potential. With the strategies outlined in this guide, you can both attract and hire top talent and boost employee retention — both of which are key to building successful teams.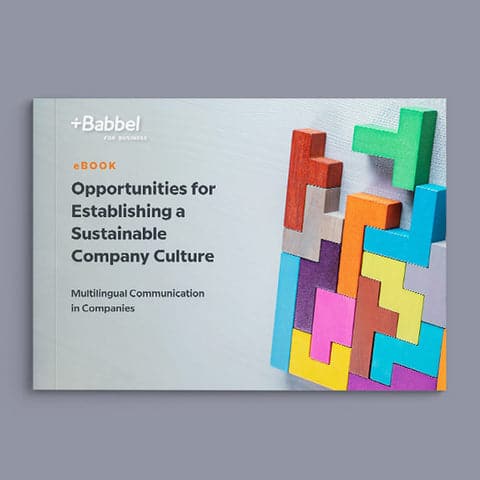 How do you create a sustainable company culture?

In our free eBook "Opportunities for Establishing a Sustainable Company Culture" we will show you helpful tips for communicating without misunderstandings.