In this post, we will show you 3 christmas gift ideas that your employees will love and also benefit the entire company.
Especially at the end of the year, the holidays are a good opportunity to express your appreciation and thank your employees for their extraordinary dedication. Particularly when budgets are somewhat tighter than usual, these gifts should be something everyone benefits from.
There's no question: People look forward to practical holiday gifts that they can make use of. It's of course even better if the employee gifts also benefit the company. Fortunately it's not so difficult to find one that does both. In this article, you'll learn more about gifts that benefit both your employees and your entire company.
Employee gift ideas for learning companies
The coronavirus pandemic has shown that companies that can react flexibly to long-lasting uncertainty are best-positioned to overcome the crisis. This capability often comes hand-in-hand with a developed learning culture. When a company and its employees are ready to continually learn something new, they deal better with uncertainty. With the right gift for your employees, you can promote this kind of learning culture and at the same time meet your employees' needs for personal development.
It's clear that if you find a gift that encourages life-long learning for your employees, it benefits the entire company. This kind of gift doesn't get put on a shelf, go into an already full stomach, or in the worst case even get thrown in the trash. It's a gift with lasting effects because it contributes to your employees' development and brings new skills to your company.
1. Reading material for the holidays
Our first gift idea is a classic. In 2020, books are still the most popular holiday gift. So how about a really good nonfiction book about modern leadership, team communication, or digital transformation? There's a clever book for almost any of the important topics of our time. Ask yourself, which topic is especially important now in your team or your company? What book impressed you most recently? What would you like to read together with your team?
It's clear that many people want fresh input and plan to read more in the new year. With a well-chosen book that fits the current challenges of your company, you support your employees to complete this resolution. And who knows, maybe book clubs will appear in your company, where employees interact with each other and discuss what they've learned and how they want to apply it in your company.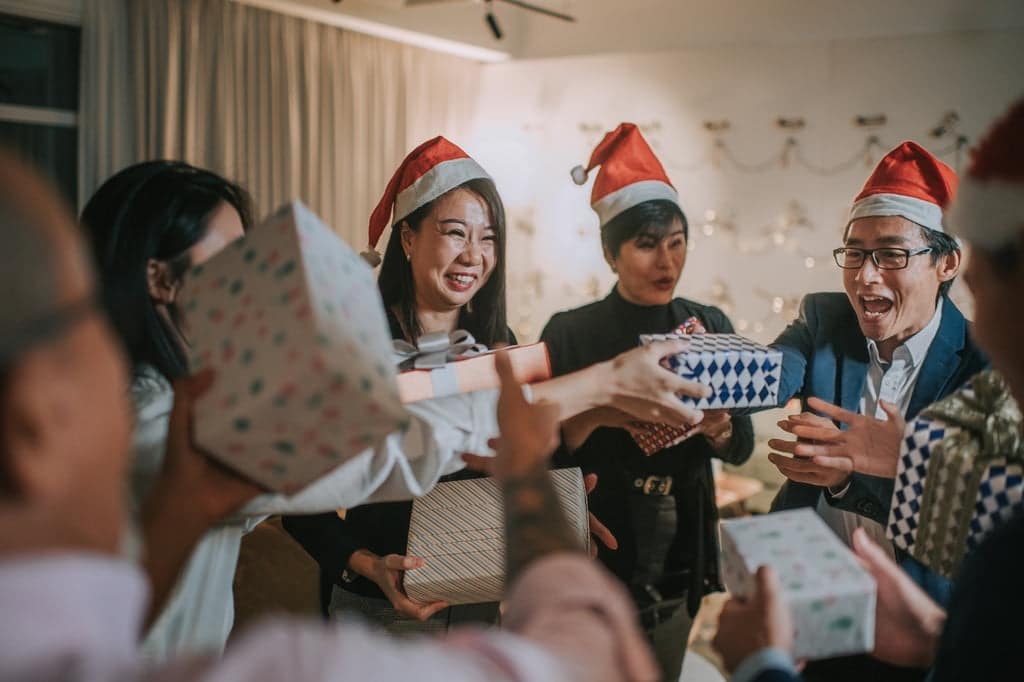 2. Digital holiday gifts
Admittedly a physical book in an increasingly digital working world isn't necessarily for everyone. Fortunately there are numerous digital alternatives to do something good for the learning culture in your company. App stores are full of great options that your employees are sure to enjoy. Whether apps for developing digital skills, useful productivity tools, or a meditation app for more mindfulness — there's guaranteed to be something for everyone.
In the end, your employees often know best what digital option would work best for them. In order not to miss the mark and still keep your company's needs in mind, gift certificates are an ideal solution.
3. Learn a new language
Learning a new language is also a popular New Year's resolution where you can support your employees. At Babbel for Business, we know that the motivations for learning a new language can vary widely, but many people want to improve their language skills for work. In today's economy, it's a clear advantage to have solid language skills — whether in contact with international customers or working in a multilingual team.
The digital language courses from Babbel for Business are an ideal employee gift for learning companies. You give not only a language course, but much more: the possibility for personal development and expanding cultural horizons as well as great flexibility in learning.
The best part — with a digital language course, you're giving a gift not only to your employees, but also to your company. Language learning promotes effective communication, diversity, and intercultural competence. Our language experts at Babbel for Business are glad to help you find a language learning gift that fits your company's goals and challenges.
Starting a new year with great gifts and motivation
The end of the year and the time around the holidays are always a good opportunity to reflect on past successes and recharge energy for the next year. With the right gifts, you can help your employees start the new year with motivation. Our gift ideas are even more valuable for learning companies when they want to give their employees additional time for learning. That's how you can strengthen your company's learning culture in the long term.
After a demanding business year that was certainly a source of stress for many employees, they've earned a small token of appreciation. Do something nice for your employees and give them something that benefits them and helps them reach their goals. It's a gift that pays off doubly because it motivates and strengthens your employees' skills. And that will also be important in the next year!