70%
of learners feel a positive impact on their company culture
90%
of learners are motivated to learn in their free time
The challenge
An ever-growing workforce and increasing internationalization have presented new communication challenges for Arvato. So how does Arvato intend to support its workforce in overcoming linguistic hurdles and achieving smooth communication? Their answer lies within the realm of ​​corporate culture.
"We realized that we need to create an environment of openness, tolerance and mutual understanding."
Anita Gundlach, works council chairman, Arvato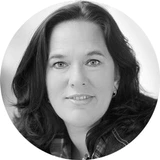 Arvato regularly solicits employee feedback, and employees increasingly expressed a desire to learn other languages. Simply put, they wanted to be able to communicate better with one another. Finally, the employees themselves suggested the use of Babbel.
Why Babbel?
Previously, Arvato had offered in-house classes with classic in-person lessons, a model that was not well-received for a variety of reasons. The goal, then, was to better respond to the actual needs and realities of the employees. As one need was for more independence in learning, e-learning with Babbel Professional was an obvious choice.
"Today, in the age of the smartphone, a digital solution just makes sense to us."
It does make sense — however, Arvato staff aren't allowed their mobile phones during working hours. "Therefore, we intend to promote private use," says Anita Gundlach, "but I think it's a wonderful way to learn a new language on the go, for example, using Babbel on the way to work."
The works council was immediately ready to support this flexible corporate benefit, making it even more attractive to Arvato employees, who will receive valuable Babbel services at no charge to them.
Conclusion
With Babbel, employees can improve their language skills quickly and maintain motivation. Arvato is taking an active role in supporting its international workforce and values the benefits of intercultural understanding and open communication.