Learning is like food — everyone has different preferences. That's why we rely on blended learning: a combination of classroom teaching and learning through the Babbel app, podcasts, and reading materials. This way, everyone can find their perfect language learning recipe.
What is blended learning?
Blended learning is an approach to teaching that combines the flexibility and benefits of online self-study with the effectiveness of traditional teaching methods. While maintaining interaction (physical or virtual) between the teacher and the student, it gives the student more control over when, where, how fast they learn, and what learning paths they go down.
The benefits of our blended learning solution
Suited to all learners
Various learning materials, from games to virtual classes, means everyone can learn in a way that suits their learning style.
Learning on the go
The Babbel app lets your employees study anytime, anywhere. Perfect for busy learners who have a lot to manage.
Classes with teachers
Access to group or 1:1 classes means you can get support and practise conversation with a certified teacher.
Created by professionals
More than 150 linguists have designed courses for 14 languages that are proven to lead to success quickly.
Our various learning methods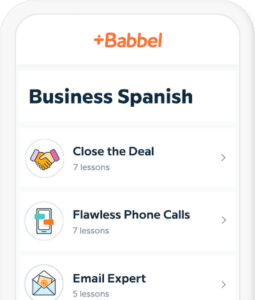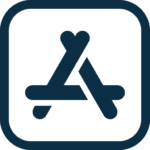 Access 100,000 hours' worth of tailored learning content on the go with our award-winning Babbel app. Our self-study solution is designed for active learners, with bite-sized material available in 14 different languages. Babbel Live gives learners access to virtual group lessons with certified tutors on a schedule that best suits them. This blended learning approach helps users build confidence through conversation, along with the app.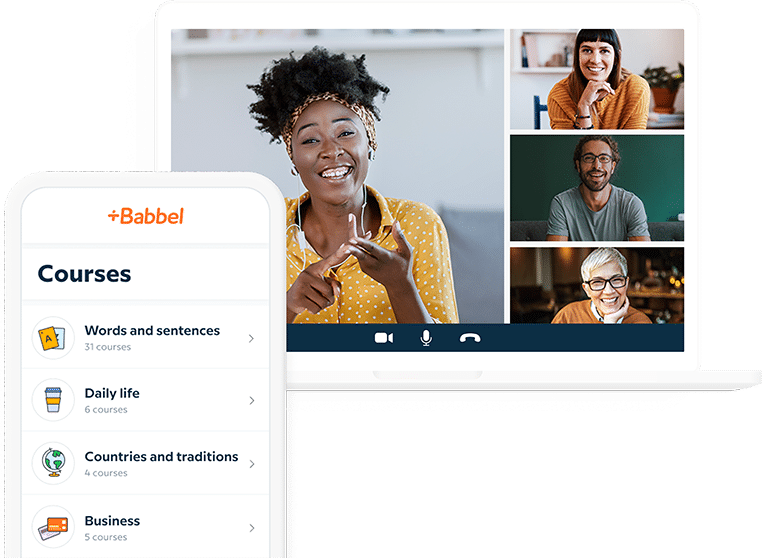 Exclusively for Babbel for Business customers, Babbel Intensive offers access to a private tutor with 1:1 lessons, in addition to the app, to focus on individual goals for an exceptional learning experience.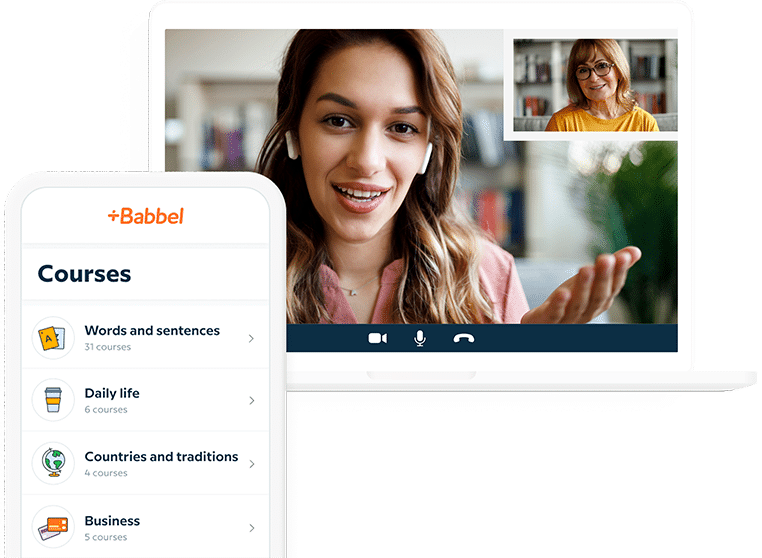 Over 1000 satisfied companies
David Silva, Perks & Benefits Partner
"We want all employees from different parts of the world to feel at home and Babbel is, therefore, an important part of our Benefit offering."
Miriam Baierlipp, University Coordinator
"For us, language skills combined with intercultural competence are an unbeatable team."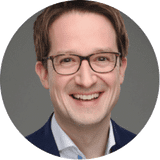 Markus Himmelreich, HR Manager
"What convinced us about Babbel? The independence using the app, the direct contact through individual online lessons, and the freedom to learn when and where we want."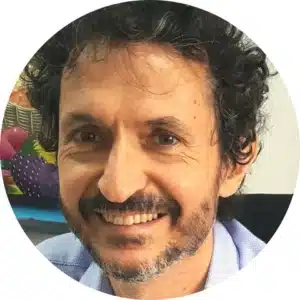 Josep Prior, Head of Learning
"The only way we can offer language courses to all volunteers working abroad is with Babbel."
Randolf Ruf, HR Manager DACH
"Babbel is an online tool that's fun to use — and more affordable than any previous language learning programs we've used."
The perfect solution for your team
Our language learning experts can help to find the perfect solution for your team with a tailored package to meet everyone's needs. Whether your employees are independent learners or prefer more structured virtual classes. View our product tour to see the best options for your company.
What is Babbel for Business and how does it work?
Babbel for Business is an e-learning platform for language learning designed for companies and organizations. Learning takes place by app on a smartphone or tablet as well as via the web on a computer. Language skills can be further reinforced in online lessons with certified teachers. Babbel's learning content is not generated by an algorithm, but by people, for people, and it's continually developed with the linguistic expertise of our 150-person Didactics Team. All Babbel language courses are tailored to the learner's native language. The courses train vocabulary, grammar, using the language in real conversations as well as reading and listening comprehension. One lesson takes 15 minutes on average, which allows learning to be integrated flexibly into a daily routine. Learners can individually choose the content and topics for their level and professional area.
What does Blended Learning mean?
Babbel for Business's blended learning principle is based on the effective combination of independent learning with our language learning platform and accompanying online video lessons with a certified teacher. In this way, learners can decide which content best suits their goals and practice it at any time on their mobile device or computer, regardless of the group. They can further deepen their knowledge with individual or group lessons with Babbel Live or Babbel Intensive. Here, they can practice speaking with the teacher and ask any questions. You can find more information on the blended learning concept for success in our free eBook.
What languages are available on Babbel?
Babbel for Business has 14 languages to choose from, including specific courses such as Business English. Click on one of these languages available on Babbel to see the current courses: Danish, Dutch, French, German, Indonesian, Italian, Norwegian, Polish, Portuguese, Russian, Spanish (Mexico), Spanish (Spain), Swedish, Turkish.
What makes digital language learning different from in-person learning?
The Babbel language courses can easily be used in addition to in-person lessons at a company. With the blended learning method from Babbel for Business, lessons can take place flexibly and digitally. That way your employees don't have to do without the personal support from a qualified teacher — our approach combines independent learning with the Babbel app and video lessons with a certified teacher.
How can I learn Business English with Babbel?
Employees in international companies need solid language skills in Business English. With Babbel for Business, your team can expand their language skills in a targeted way. Find out more about learning Business English online quickly and efficiently on our website.