93%
of learners appreciated the ease of use
74%
of learners communicated better with team members
The challenge
Successful communication with local rescue services and civilians is essential on foreign assignments. "Smooth communication is often vital to the work of our emergency services," says Klaus Buchmüller, THW's Head of International Operations.
Disasters can require more than the emergency-service capabilities of regions or even entire countries can offer. That's why it's important to set up structures that allow international aid to arrive reliably and quickly, anywhere in the world. And knowledge of the local language is a key to better-networked international collaboration. However, in this field, a flexible language training solution is a must — one that isn't limited by the fixed conditions of a traditional classroom-based course. As Buchmüller pointed out, this is the key advantage of Babbel: "With Babbel, we wanted to give our international emergency personnel an innovative corporate benefit that they would easily have at hand to broaden their language competencies. Because Babbel can also be used offline, it's great to use en route or in 'WiFi-free zones.' And given the nature of disaster areas, this is very helpful."
"Basic knowledge of the local language simplifies coordination on the ground, and supports quick communication in dangerous or exceptional situations."
Klaus Buchmüller, THW's Head of International Operations.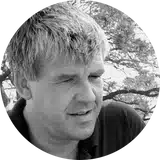 Why Babbel?
"In general, our volunteers love to use Babbel, also outside their work," Buchmüller says. Thanks to the course structure, all volunteers can learn flexibly. They begin their courses wherever their previous knowledge leaves off and are not bound to specific meeting times. Babbel's elementary courses give beginners a great start on a basic understanding of the local language, while specialized business courses — on teamwork, or negotiation, for example — help advanced speakers hone their skills for the daily work routine. One volunteer says: "I still need a professional French translator at business meetings with our French-speaking partners, but I can already engage in small talk, and I understand most conversations through context. This gives me a different level of access to the partners — even those who have known me for a long time have noticed my (hopefully successful) efforts."
Conclusion
The THW team is active in many countries and uses Babbel Professional to learn their many languages, which aids in collaboration in both the domestic and international fields. The flexible structure is especially well-suited to the volunteers' varying work schedules.