90%
of all students actively use Babbel
15,000
lessons completed within the first semester
The challenge
The Swiss Hotel Management School (SHMS) offers a number of hotel, event, and spa management programs to students from all over the world. Their "learning by doing" approach follows the goal of the school to make students completely employment-ready, which also means enabling them to speak several languages. After all, working with international guests and providing a "home away from home" experience to hotel customers is at the heart of hotel management.
Furthermore, many of the students are international and want to learn the native language of the country they are studying in, and students going on internships abroad want to learn the language of their new country. Such personal language learning motivation makes offering language learning essential and an attractive benefit for students.
Before Babbel, SHMS had only offered classroom-based language learning to cater to the diverse needs of their students. However, the school wanted to adjust its language learning method to its overall strategy of creating technology-enhanced learning experiences, which the school has been recognized for. Therefore, the language department developed a custom blended learning program for its students, combining classroom lessons and online learning with Babbel.
Why Babbel?
SHMS tested several online language learning tools and chose Babbel. The ease of use and the flexibility of Babbel were two of the main aspects that made it the most suitable product. A new lesson plan was created integrating Babbel lessons and creating a seamless experience between classroom and online learning. 
"Based on Babbel's method and its content, our previous classroom language program, and our goals, we created a custom learning methodology that combines the best of both worlds and gets students to the next level."
Jeroen Greven, Academic Director, SHMS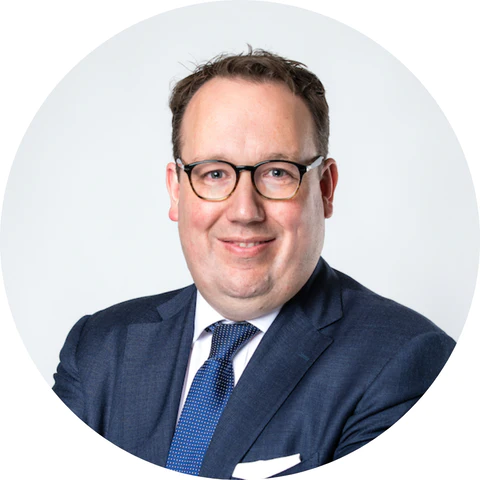 One of the main benefits of combining the two learning methods is that students now have more time to actually speak and revise material during the classroom lessons, as a large part of the instruction is taken over by Babbel. This makes language learning much more effective.
The feedback of both students and teachers has been positive, Greven says. The students appreciate that they now have access to a fun tool that they can use whenever suits them and that they have access to 14 different languages, instead of 4 languages previously. Moreover, the wide variety of lessons, including industry-specific courses, gives the students ideal preparation for their future careers.
Teachers without experience in blended learning were skeptical at first, but the guided implementation helped them understand and experience the benefits of this learning method and they soon were on board. A workshop with Babbel experts helped to eliminate any doubts and answer questions.
Greven makes the observation:
"By implementing Babbel, language learning took a leap in terms of importance. Language learning is more alive than it's ever been."
Conclusion
By combining classroom-based sessions with Babbel's digital learning solution, SHMS was able to offer their students an optimal language learning experience. The flexibility of Babbel met the needs of the diverse and international student body and helped students reach their language goals.