87%
of learners integrated the flexible lessons into everyday life
91%
of learners had an easier start thanks to introductory language skills
The challenge
Expat Help is a relocation agency based in Amsterdam and London to support companies and individuals moving to The Netherlands. In 2019, Expat Help was selected via a public tender process as the official relocation agency to assist employees of the European Medicines Agency (EMA) with their move to The Netherlands. Expat Help is an expert in helping expats relocate and settle in quickly into life in their new home country.
"It was important that the employees quickly felt at ease in their new surroundings, both professionally and personally."
Cathrina Lein, Relocation Specialist, Expat Help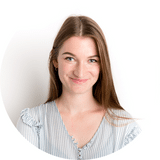 Settling into a new country and feeling at home includes understanding the language. That's why it was important to provide an employee benefit that offered the opportunity to learn Dutch. Easy access and the advantage of learning on the go with a mobile app were deciding factors for Expat Help to integrate Babbel Professional into their relocation package.
Why Babbel?
Without much effort, the English speakers were able to start learning Dutch in their free time. "Getting started with Babbel was super easy and uncomplicated," says Cathrina Lein from Expat Help. The flexibility of e-learning met the learners' needs and enabled their first real-world conversations.
"Babbel was a great way to get a good foundation in Dutch before I moved to the Netherlands, with just a few minutes each day on my phone or at my desk."
Christopher Gadd, Babbel User
With clear and regular reports provided by Babbel for Business, Expat Help was able to track the participation of EMA staff members. The information was included in regular updates to the municipality of Amsterdam.
Conclusion
The flexible and individualized learning content from Babbel helped employees and their families integrate into their new surroundings more easily.