Learning and development is a strategic priority for the coming year. In this post, we share the 5 most influential L&D trends for 2023 — and what's driving them.
In 2023 and beyond, employers will take steps to address some major business challenges. Above all, they will focus on engaging and retaining their employees, equipping teams for the future of work, and ensuring they're set to thrive in remote and hybrid environments.
Employee upskilling and reskilling will have a critical role to play. Not only does it boost retention — it also offers a more sustainable, cost-effective way to close internal skills gaps and achieve business growth. L&D will take high priority this year, and it will continuously evolve to meet the modern learner's needs.
So what will corporate learning and development look like in 2023? Here are the top 5 trends transforming the L&D landscape:
Microlearning
Personalization
Mobile learning (or m-learning)
Immersive learning powered by AR and VR
Social and collaborative learning
Let's explore what these trends mean and what's driving them in the next sections.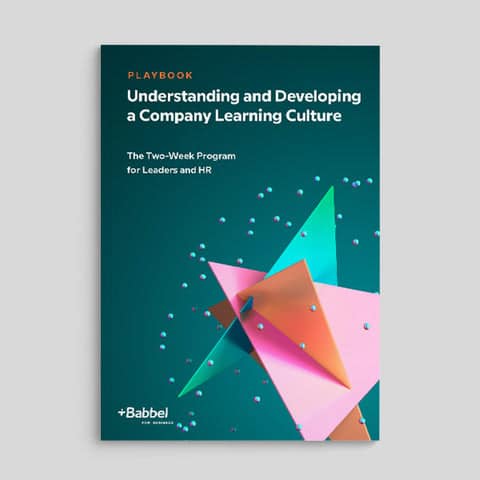 Develop a sustainable learning culture for your company

In our free playbook "Understanding and Developing a Company Learning Culture" you will receive helpful guidance and tips.
1. Microlearning
In the era of busy schedules and information overload, employers are increasingly looking for ways to make learning and development more efficient, more manageable, and more engaging. As such, there's a small but mighty solution which will grow in popularity in 2023: microlearning.
Microlearning literally means 'very small learning'. It uses short, concise content to teach a particular skill or share certain knowledge, focusing on just one or two key takeaways. Rather than having the learner attend a lengthy one-time training session or consume vast learning materials in one go, microlearning delivers it in short bursts spaced out over time.
Microlearning is designed to reduce the mental load placed on the learner. As a result, it's thought to boost knowledge retention by at least 50% — making it a less overwhelming and more effective alternative to many traditional L&D solutions.
2. Personalization
The age of one-size-fits-all training programs is slowly coming to an end. In 2023, we'll see personalization transform the L&D landscape as employers strive towards more meaningful and targeted learning experiences.
The push towards more personalization comes hand-in-hand with another leading trend for 2023: employee experience (EX). The employee experience encompasses a worker's end-to-end experience with their employer, and it's shaped by multiple factors — including opportunities for learning and development. But not just any opportunities — it's specifically ones that are tied to the individual's unique learning goals and career aspirations.
Thanks to increasingly smart technology, employers can leverage advanced learning management system (LMS) features to devise custom training pathways and create unique content based on the target user. Over time, this should give rise to higher employee engagement in L&D initiatives — and more effective learning outcomes overall.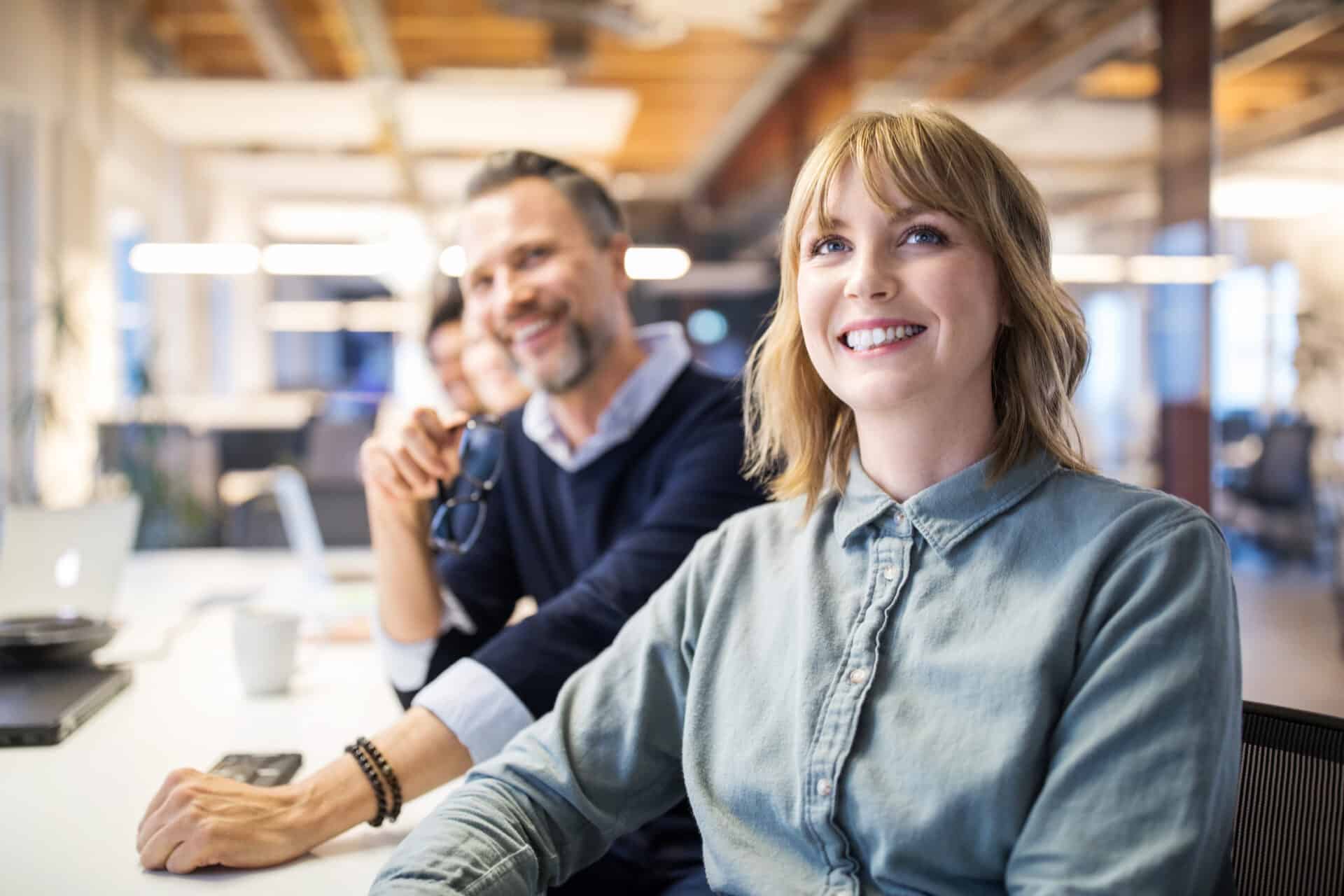 3. Mobile learning (or m-learning)
The rise of remote work means that many employees can now work from anywhere. And with the rise of mobile learning, they can increasingly access valuable training content from anywhere, too.
The global mobile learning market is projected to reach $155 billion by 2026, up from $54 billion in 2022. This rapid and significant growth is driven by the growing demand for mobility, convenience, and flexibility. Today's learners want the opportunity to learn as and when it suits them — from any device and any location.
The mobile learning trend will drive a shift towards mobile-first training content, allowing employees to enjoy a complete and comprehensive learning experience regardless of how they're accessing it. And the benefits will be manifold: 75% of learners consider mobile learning to be more convenient, while one study found that smartphone users completed training courses 45% faster than their peers and with just as much learning effectiveness.
Mobile learning is, of course, a great complement to microlearning (our first L&D trend for 2023) and the two will likely advance in tandem.
💡 Tip from Babbel
Do you want to set up an online learning plan for your company? Watch our webinar for hands-on tips to overcome problems and help your team to succeed:


4. Immersive learning with virtual reality (VR) and augmented reality (AR)
With AR and VR making their way into the mainstream, it's not surprising that these technologies will also shape the L&D landscape in 2023. Immersive learning is one of the biggest trends we can expect to see this year, and it offers considerable benefits.
Virtual reality (VR) transports the learner to a digital world that they can access and interact with via VR headsets and controllers. Augmented reality (AR) uses digital content to enhance the real world — think Pokémon GO or Snapchat filters. Immersive learning uses virtual and/or augmented reality technology to simulate lifelike environments and scenarios, allowing the learner to actively and safely develop new skills.
As companies increasingly adopt and adapt to virtual training environments, immersive learning will progressively be embraced by L&D experts and learners alike. It's highly engaging, fosters learning-by-doing, and lends itself to personalization — all critical components of an effective training program.
With the global market for virtual reality in education expected to reach more than $13 billion by 2026 (compared to $656.6 million in 2018), the immersive learning trend is here to stay. And as VR and AR technology evolves and improves, so too will immersive learning. Watch this space!
5. Social and collaborative learning
Social and collaborative learning promotes learning as a group. Through peer-to-peer discussions, shared tasks, and generally being part of a collective learning experience, employees can enrich and enhance their own learning.
While collaborative learning can take place both in-person and online, we expect the trend to move towards social e-learning as more companies work remotely. This will be powered by dedicated learning platforms and social features such as live chat, message boards, and collaborative whiteboards.
Not only does collaborative learning increase knowledge retention and boost engagement through accountability (learners are generally more motivated because they don't want to let the group down). It also develops key soft skills such as critical thinking, active listening, and public speaking — as well as communication and leadership skills.
Given that soft skills are more important than ever in the modern workplace — with teamwork cited as the most sought-after skill in 2023 — it makes sense that employers will favor social L&D initiatives that inherently nurture such competencies.
Learning and development in 2023: the takeaway
In 2023 and beyond, learning and development will hold the key to employee retention and engagement, creating a positive employee experience (EX), and succeeding in the ever-changing workplace. Employers have more tools and insights than ever before, and this year will be about combining and leveraging them for optimal results. All of the leading L&D trends point to a more personalized, user-centric, and engaging learning experience — a win for both employers and employees alike.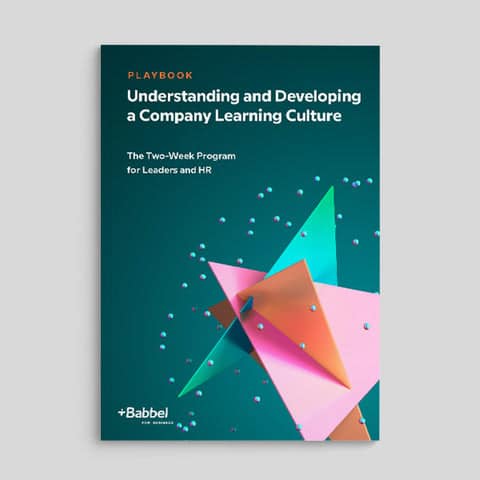 Develop a sustainable learning culture for your company

In our free playbook "Understanding and Developing a Company Learning Culture" you will receive helpful guidance and tips.