How to Change Your Company Culture for the Better
Company culture is the embodiment of the attitudes and behaviors of the workforce, as well as the shared values and mission of the company. Other factors that help shape business culture include the work environment, leadership style, ethics, expectations, support systems, and goals.
The foundations of your company culture are created the moment the enterprise is founded. It can be very difficult to change this once it's established, as the founders and senior partners have entrenched habits and may be unwilling to adjust them. That's why changing corporate culture will be more difficult the more established the company is, and may be slightly easier within a start-up or young agency where habits aren't so fixed and people are more open to change.
Why is workplace culture so important?
To attract and retain talent
First and foremost, a positive, flexible, and inclusive company culture attracts young talent, which is crucial for driving your business forward and keeping it future-facing. Companies with a less flexible company culture may struggle to retain this kind of talent, who are likely to find a more desirable work environment within a start-up or fast-moving brand. Why? Because future-facing millennials value a work-life balance more than a high salary.
For a positive work environment
These days equality, diversity, and inclusivity in the workplace are non-negotiable. More women are now in leadership roles and the Black Lives Matter movement has brought discussions of workplace prejudice to the fore. There's no doubt things are changing, and it's crucial that corporate culture keeps up. When your core company values align with these global developments, you'll create a positive work environment for everyone, no matter their background or personal journey.
Read Diversity Matters: What's Crucial Now for more on this topic.
To establish corporate identity
Your corporate values are a reflection of your corporate culture. A company that's goal-oriented and target-based is likely to have a workforce that reflects that attitude, in the same way that a company that produces vegan snacks is likely to hire a vegan workforce. That's why corporate values are a deciding factor in your company culture — because employees will be selected according to their ability to fit with this identity.
Company image
Similarly, your business culture is important for brand image. Adidas is a good example — their campus in Nuremberg is a reflection not only of their corporate culture, but of the values of their employees and of the company itself. It's easy to see how this sporty, international, and vibrant workforce is a reflection of the Adidas brand and is a major factor in contributing to its image.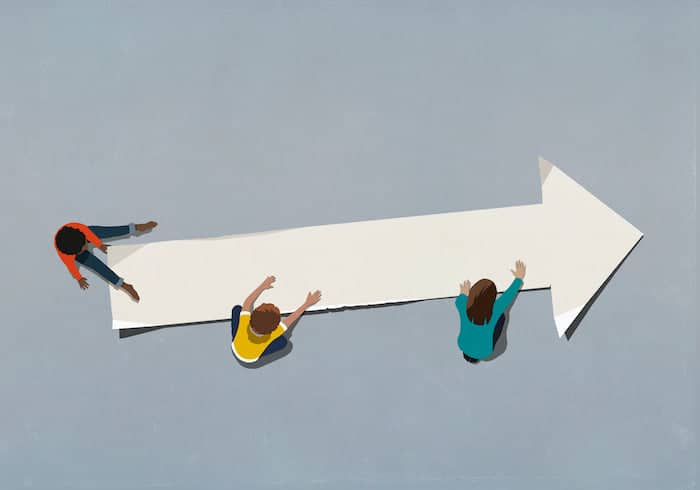 How can leadership and HR implement culture change in the workplace?
According to Balance Careers, three major steps are needed in order to change espoused values:
Understand your current culture
Understand the direction in which your company wants to go
Ensure individuals within the organization agree to this change
The process of identifying what aspects of your corporate culture need changing might lead to some difficult conversations, however these conversations are crucial to the survival of your business.
Questions you might need to ask management include:
What are our core values?
What is our management style?
How diverse is our leadership team?
What does work/life balance look like in our company?
Why are employees leaving the company?
Is risk-taking encouraged?
What causes conflict, and how is it resolved?
When identifying issues within company culture, it's equally important to ask your employees for their perspective too. Issue an anonymous survey to find out what they're struggling with, what can be improved, and what changes they'd like to see.
Overcoming the challenges of change
Company culture is difficult to change, as many people who are comfortable within and benefit from the structure will resist it. That's why it's important to implement change slowly, so that people can get used to the new structure and adjust their behavior accordingly.
For example, if there is a negative culture of defensiveness within a team, hold a workshop that encourages each member to take accountability for the role they play in each workplace scenario.
Similarly, if there's an issue with internal communication, hire an external mediator to implement new structures to ensure communication is at its best across the organization.
Click here to read all about effective business communication.
The key steps to ensuring successful change implementation are:
Outline to the entire company your core values and the behaviors that will support them, giving company culture examples.
Implement an environment of accountability, starting with managers and ending with individual employees.
Create a safe space for employees to voice their concerns anonymously.
Assess improvements by issuing regular employee feedback surveys.
Although it may seem like a mammoth task, it's all about baby steps. It may take months or even years to achieve the goals and values you set for your company and your team, however in the long-run it will be worth it. Not only will you have a happier workforce, but you'll retain top talent and keep your team motivated. This positivity will extend to your customer and client relations, which will ultimately lead to increased revenue, positive brand image, and a fantastic reputation.
Did you know that language learning is a great way to retain top talent? If you'd like to learn more, get in touch with a member of the Babbel for Business team.